Local Sewage Damage Backup Cleaning Company
Sewage Damage Cleaning & Restoration Process
Call Chrome As Soon As You Notice Sewage Damage On Your Property
Professional Sewage Cleanup
Because of its highly contaminated nature, sewage is defined as a biohazard, and when backs up, it can contaminate entire structures. So when you experience sewage backup on your property, it's necessary to have proper water removal and sewage water contamination. The job of removing contaminants from spills, overflows, and infestations is a job for the experts at Chrome.
Our water damage experts are ready 24 hours a day to show up to your property and assess the situation. We have the equipment and supplies needed to complete this cleanup safely and completely, following the regulations set by OSHA to correctly clean up and contaminate all affected zones.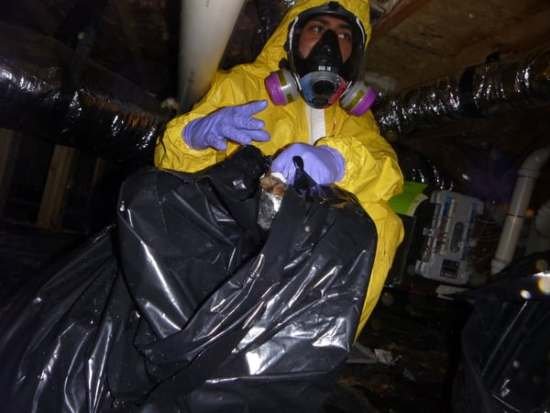 Chance Of Infection
Sewage is highly contaminated with a number of concerning health risks. Coming into contact with sewage can put you at risk of everything from minor skin irritation to major infection.
Risk Of Disease
Sewage is filled with dangerous and harmful bacteria that can cause a multitude of diseases. Among the list of concerns are bacterias like E. coli, Salmonella and viruses like Hepatitis A.
Airborne Contamination
Sewage can contaminate the air around you leading to a number respiratory issues. Breathing this air can impact your respiratory system, causing asthma-like symptoms.
Sewage backup is always an emergency, so time is important. Chrome offers the experience needed to provide you with a quick and accurate estimate. 
Chrome Water Damage Experts have the certification, training and experience to safely and completely clean up the damage caused by sewage backup.
Call Chrome the moment you notice sewage backup on your property. Our emergency sewage cleanup restoration team is available 24/7, 365 days a year.