Your Local Water Damage Restoration Company
Shawn Taylor owns and operates Chrome Water Damage Experts. He is a Master Flood Damage Specialist and brings his master's touch to every job. It's this expertise and professional attention to detail that has resulted in Chrome receiving a Five Star Rating on Google along with an A+ rating with the BBB.
Chrome Water Damage Experts understand that proper remediation is essential to the eventual restoration of any building to pre-water damage condition. Water damage is always an emergency no matter how large or small. At Chrome, we are available around the clock to answer the call when emergency hits, helping you recover from water damage, often times before the electricity returns.
Single-family home? Multi-story commercial structure?
No matter the size of your property, or the extent of the damage, Chrome Water Damage Experts are here to help you 24 hours a day, 7 days a week, 365 days a year. If you've experienced water damage to your home or business, call us now for a free evaluation and estimate.
Why Choose Chrome Water Damage Experts?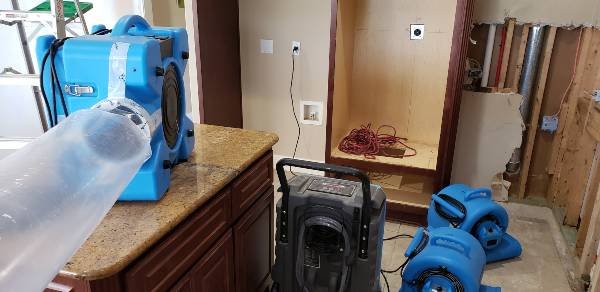 Chrome Water Damage Experts are your local water damage restoration specialists. When there have been floods in Travis and surrounding counties, as well as throughout the nation, Shawn Taylor and his team have been among the first responders for more than three decades.
At Chrome we pride ourselves on our efficient, professional, and comprehensive water damage restoration services. Our staff has built a reputation for being friendly and taking the time to walk with you through the necessary steps we'll take to get your property back to normal. 
Local Company, Local Family
Shawn Taylor is an IICRC certified Flood Damage Specialist. He has been serving Travis and surrounding counties for over three decades. 
Shawn is originally from West Texas and is extremely family-oriented. He loves to spend free time fishing or playing golf with his four grown sons. 
Shawn has been married to his wife Donna for 33 years and today they can boast about a whole passel of grandchildren. They both believe "It takes a village to raise a child". Their large home and natural saltwater pool in Georgetown are never empty.