Local 24/7 Emergency Water Damage Restoration In Austin, TX
The Water Damage Restoration Process In Austin, TX
Call Chrome To Schedule Your Water Damage Inspection In Austin, TX
An Austin Water Based Restoration Company You Can Trust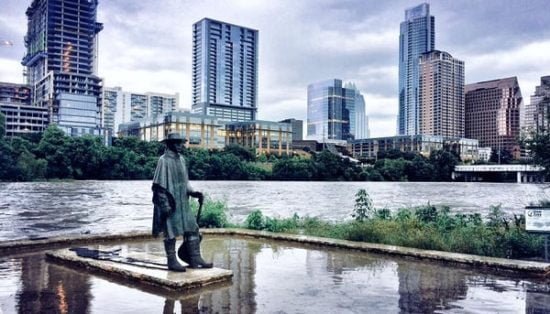 Servicing Austin along with all of Travis County, Chrome Water Damage Experts is your local water damage restoration company. Because water damage is unpredictable by nature, Chrome offers 24 hour emergency restoration services, 365 days a year. Our team of water damage experts are IICRC certified, and highly trained, so when you work with us, you're in good hands.
Providing excellent, friendly, and comprehensive restoration services have been a priority since we started, over 30 years ago, and has translated into a 5 star rating on Google, as well as an A+ rating from the BBB. 
Water is not forgiving and any delays can be even more costly. Chrome offers the experience needed to provide you with a quick and accurate estimate. 
Local Water Damage Experts
Chrome Water Damage Experts is water damage and restoration company from Austin, TX. We Offer 24/7 emergency services to all of Travis County.
24/7 Emergency Restoration
At Chrome, we understand that water damage is never convenient, that's why our emergency restoration team is available 24 hours a day, 365 days a year.